History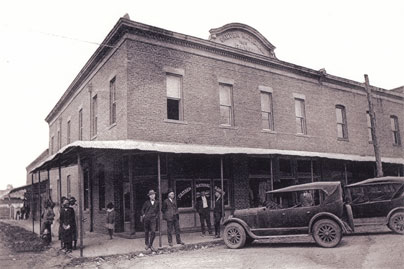 Camden National Bank was chartered on May 12, 1906. The Bank was organized, owned, and operated by local people of Wilcox County, and has continued through the years in this manner. The Camden National Bank is proud to be a "Home Owned-Home Operated Bank" and we shall continue our pledge to aid future growth and prosperity in Camden and Wilcox County.
Throughout the entire lifetime of the Bank's operations, it has remained secure, sound, and stable. The first five years of operation showed steady increases in assets, which stood at $99,672.83 in 1911. The Bank continued to increase in capital during the 1920's. In the 1930's, during the depression years, it continued to hold on in spite of the economic conditions. Throughout the 1940's, 1950's, and 1960's the Bank continued to grow. By 1970 the total assets were $8,036,000.00 and by 1990 they reached $38,503,176.00. As of December 31, 2003, the Bank had grown to $71 million in assets.
In the 1980's the Board of Directors began to turn their attention to new quarters. On February 21, 1983, the old, red-brick building on the corner of Broad Street and Claiborne, which was the home of the Bank for over three quarters of a century, gave way to the new bank building on the corner of Water and Hill Streets.

In March of 2004 the Bank opened its first branch in Greenville, Alabama, the Butler County Bank.
The "hometown bank" atmosphere of the Camden National Bank continues with friendly, courteous service offered by the staff members. As stated by the Directors in 1906, the current Officers, Directors, and Staff pledge to serve Wilcox County to the fullest in continuing to aid in growth and prosperity.